The hardest part about growing a blog is getting traffic.
Most blogs never reach past the 100 visitors per day mark. Even fewer reach the 1000 visitors per day mark.
1000 visitors per day is only around 30,000 visitors per month.
Imagine that you were getting 3x that. That's 3000 visitors per day. Or 100,000 visitors per month.
All free from Google search.
What would that do for your business?
Any blog that can grow to that 100,000 visitors per month level can be turned into a profitable full-time business.
How?
Because traffic is literally everything.
Once you have the traffic, everything else comes along with it naturally. You can get email subscribers, signups, sales, ad revenue, affiliate commissions.

However you choose to monetize that traffic becomes a viable and profitable option for you.
But it all starts with blog traffic.
SEO IS NOT ROCKET SCIENCE.
You don't need any special talent. You don't even need to be super smart.
As long as you know what you're doing, and you execute the strategies properly, then it's something anybody can do.
You can follow a specific game plan, just copy the strategies that work, and as long as you execute them properly, you can get there.
Introducing Authority SEO by RankXL
My entire playbook of how I build and grow blogs to 100,000 visitors per month (with search).
Three years ago, I built a small course to help people looking to learn how to make an income from building and growing blog traffic.
Since then I've rewritten, redone, and reworked that seed of a product into something full featured and comprehensive: An in-depth course that covers everything you need to know about building a profitable, sustainable content business. One that you can repeat over and over again with new sites. All you need is the time and resources to scale.
It's working for me and I've been able to build a multiple 6-figure business using this exact game plan.
There's no reason you couldn't follow along my footsteps and do the same.
Building out profitable niche sites is not hard.
You just have to know what you're doing and then do it. The reason why people fail is because they do the wrong things.
It does take work, and like any business it takes time and commitment. But the model is PROVEN. My own business is thriving from it, and so are a lot of other people's.
It's NOT something you need to do market validation for. It's NOT something you have to put out there and blindly hope it will be a success. And it's NOT something that has never been done before.
If you take what you learn from this course and follow along the steps, there is no reason you couldn't get to a full-time income within a few months.
That's exactly what I built this course to be: A step-by-step blueprint on how to earn a full-time income with your next blog if you just follow the steps outlined.
This course is grounded in proven principles and strategies that work. It's broken down into simple, step-by-step lessons that allow you to walk through each of the five phases of building and growing a successful blog with SEO.
No guesswork.
No more mental roadblocks.
No more confusions about link building.
No more frustrations with ranking.
No reverse engineering.
If you're tired of playing the guessing game. If you're tired of spending months on a site only to watch it fail. If you're tired of putting in hours and hours of work and seeing no results. Just follow the plan laid out for you in Authority SEO.
My story: What took me four years before I finally figured it out...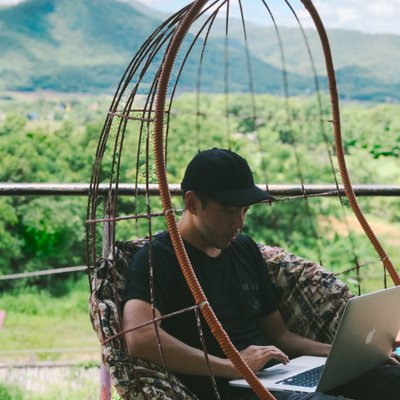 Hi, I'm Chris Lee, founder of RankXL. I started my first blog in 2009. In internet time, that feels like a century ago.
Like most people, my first few blogs failed. My first successful blog took nearly 2 years to grow to 100,000 visitors per month.
Since then, I've grown 3 different blogs from zero to 100,000 visitors per month. For each one, it took me less time than it did for the last blog.
Why?
Because I was getting better and better at SEO. I was learning how to efficiently work on implementing strategies quickly and rapidly growing search traffic.
For my last blog, I was able to grow a brand new blog, with a brand new domain name, to 100,000 visitors per month in just 8 months.
All with SEO.
I don't like sharing revenue or income numbers, but all I can tell you is that getting 100,000 visitors per month to any blog can make it very, very profitable.
Most blogs can make a full-time income (around $3000/month) when they reach around 30,000 visitors per month. So you can do the math on what 100K visitors can yield.
Most SEO's don't have any sort of formal training.
They just learn by reading what's being shared on the web, then through trial and error while working on their own sites.
I was the same way, and it took me 4 years to finally figure this stuff out.
I would work tirelessly on my sites, drooling over others' success stories, while being constantly frustrated that I had spent years working online without being able to turn it into a meaningful income for myself.
I considered myself a talented SEO. I was working full-time at a reputable SEO agency with a very experienced team and worked on projects for some very high-revenue clients.
Still… I hated my job. I didn't hate THE job. I hated the fact that I had to work a job, any job, period.
If I was so talented, why couldn't I create results for myself?
My sites weren't even making $1000/month at that point.
I would work day and night on my sites, and I would finally hit the #1 rankings for my keywords.
BUT IT DIDN'T MATTER. No matter what I did further, that site was capped at making just a few dollars per day.
Obviously, I was doing something wrong.
It clearly wasn't my work ethic or dedication that was the problem.
I was just doing the wrong things.
It didn't matter how many hours I spent doing them.
They just didn't work.
It wasn't until I shifted my strategy and focus entirely that I crossed my first $100/day.
When I changed my entire focus on doing proper SEO, I broke $100/day in 3 months.
5 months later, I quit my day job to focus on growing my own blogs full-time.
A year after that, I reached my first 6-figure year.
All from building blogs with SEO, driving a ton of search traffic, and monetizing them with ads.
Fast forward to today, I'm still growing out blogs - using the exact SEO strategies outlined in this course to get results like this:
And this...
And this...
I don't show you this to brag, but to show you what's possible when you do SEO the right way.
I don't consider myself smarter than anyone else. I don't think I know any sort of "secret" that others don't.
I just identified what the key drivers are in my business and focused all my efforts on those things.
I've tried a ton of different things related to online marketing... but nothing compares to just building out a powerhouse website, dominating your competitors in Google, driving a ton of search traffic, and monetizing it.
It's literally the most exciting, yet passive, business model when it comes to building on online business.
Class Curriculum
Introduction
Available in days
days after you enroll
Part 2: On-Site SEO & Site Structure
Available in days
days after you enroll
What People Are Saying
Frequently Asked Questions
When does the course start and finish?
The course starts now and never ends! It is a completely self-paced online course - you decide when you start and when you finish.
How long do I have access to the course?
How does lifetime access sound? After enrolling, you have unlimited access to this course for as long as you like - across any and all devices you own.
What if I am unhappy with the course?
We would never want you to be unhappy! If you are unsatisfied with your purchase, contact us in the first 30 days and we will give you a full refund.
How experienced do I need to be to take this course?
You should have a basic idea of what blogging, and SEO is, but you don't need to have much experience to implement these strategies. As long as you have a blog or are willing to start one, you're good to go!