My story: What took me four years before I finally figured it out...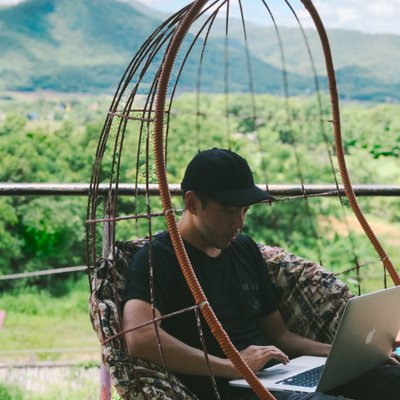 Hi, I'm Chris Lee, founder of RankXL. I started out like a lot of people in this field - with an over-optimistic desire for overnight riches.
I discovered online marketing after getting baited by one of those slimy internet marketing products that promised that I would make hundreds of dollars in my sleep.
Make money in my sleep!?
As a young twenty-something kid who had never heard anything like it before, I was stupidly excited that that was even possible. I was sold.
Naturally, it was a complete waste of money... But it opened my eyes to the world of digital marketing and building online businesses.
I soon learned that not everything in this industry was slimy. Some people were actually building real, genuine businesses.
The one that really caught my attention was the model of building out niche sites and growing them with SEO.
There were normal people just like me who made a living running profitable websites!
I wanted to do the same.
Most SEO's don't have any sort of formal training.
They just learn by reading what's being shared on the web, then through trial and error while working on their own sites.
I was the same way, and it took me 4 years to finally figure this stuff out.
I would work tirelessly on my sites, drooling over others' success stories, while being constantly frustrated that I had spent years working online without being able to turn it into a meaningful income for myself.
I considered myself a talented SEO. I was working full-time at a reputable SEO agency with a very experienced team and worked on projects for some very high-revenue clients.
Still… I hated my job. I didn't hate THE job. I hated the fact that I had to work a job, any job, period.
If I was so talented, why couldn't I create results for myself?
My sites weren't even making $1000/month at that point.
I would work day and night on my sites, and I would finally hit the #1 rankings for my keywords.
BUT IT DIDN'T MATTER. No matter what I did further, that site was capped at making just a few dollars per day.
Obviously, I was doing something wrong.
It clearly wasn't my work ethic or dedication that was the problem.
I was just doing the wrong things.
It didn't matter how many hours I spent doing them.
They just didn't work.
It wasn't until I shifted my strategy and focus entirely that I crossed my first $100/day.
When I changed my entire focus on doing proper SEO, I broke $100/day in 3 months.
5 months later, I quit my day job to focus on growing my own sites full-time.
A year after that, I reached my first 6-figure year.
All from building niche sites with SEO, driving a ton of search traffic, and monetizing them with ads.
Fast forward to today, I'm still growing out niche sites sites - using the exact SEO strategies outlined in this course to get results like this:
And this...
And this...
I don't show you this to brag, but to show you what's possible when you do SEO the right way.
I don't consider myself smarter than anyone else. I don't think I know any sort of "secret" that others don't.
I just identified what the key drivers are in my business and focused all my efforts on those things.
I've tried a ton of different things related to online marketing... but nothing compares to just building out a powerhouse website, dominating your competitors in Google, driving a ton of search traffic, and monetizing it.
It's literally the most exciting, yet passive, business model when it comes to building on online business.